Ho Qingyuan solo exhibition ——"Meditation" will open at the HOPOFID Gallery at 4 pm on May 14, 2019. The exhibition mainly features works by Ho Qingyuan from 2015 to 2019. At this stage, the artist entered a state of meditation and quietness, and the work was more pure and solemn.
All are welcome to visit.
—— Hopofid Gallery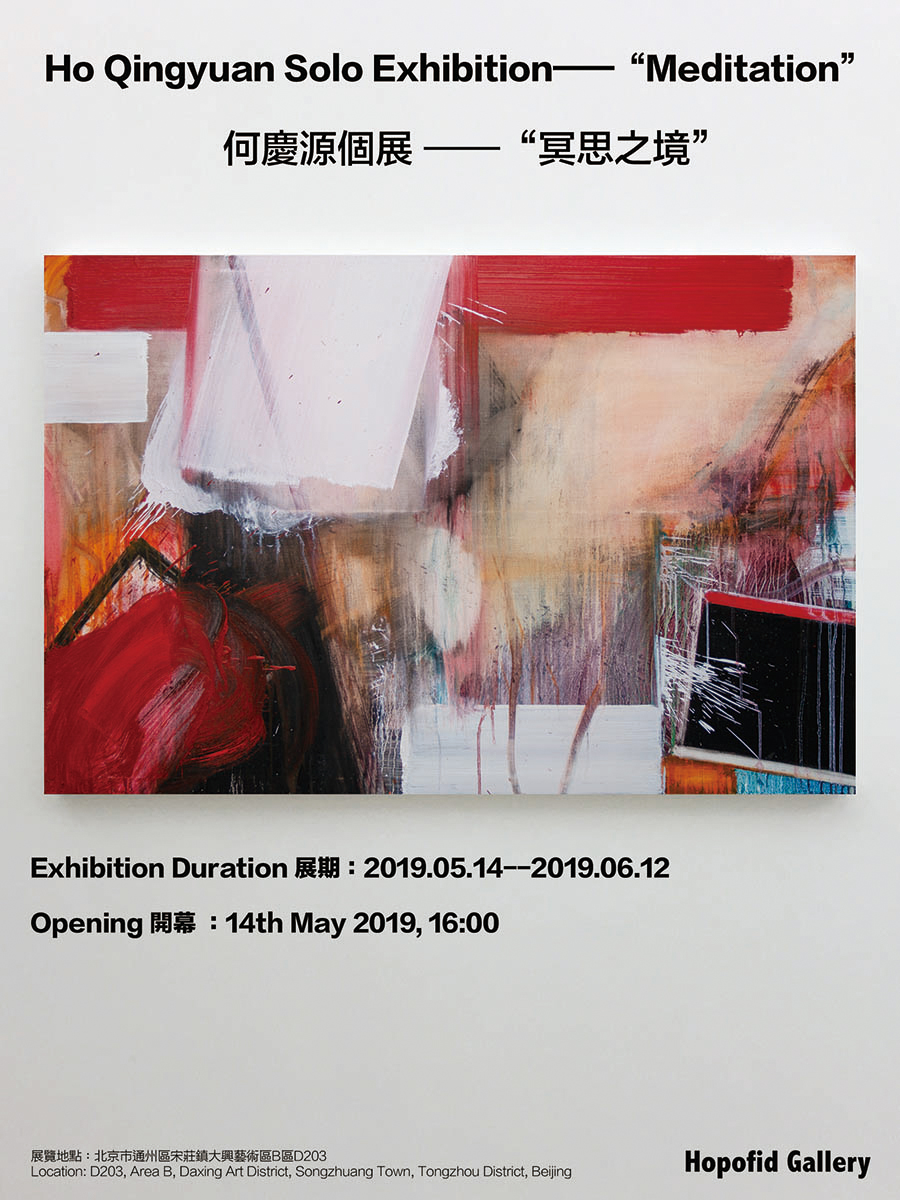 introduction
The artworks of this exhibition are mainly from the 2015 to the first half of 2019, mostly was completed in 2017. From the last solo exhibition "Miracle" series to the "Meditation" of this exhibition is more about the change in mental state. The heart is more static, tending to be speechless, and fewer and fewer recognizable symbols in the picture are gradually replaced by geometric shapes. Tend to speak less. Feeling the world in a state of emptiness and quietness.
——Ho Qingyuan
2019.05.08

Ho Qingyuan Solo Exhibition——"Meditation"
Exhibition Duration: 2019.05.14——2019.06.12
Opening: 14th May 2019, 16:00
Hopofid Gallery
Location: D203, Area B, Daxing Art District, Songzhuang Town, Tongzhou District, Beijing